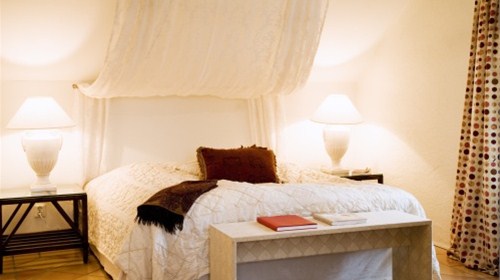 On www.visitystadosterlen.se - you will find all accommodation options throughout southeastern Sweden.
Agda Lund Bed And Breakfast
Welcome to Agda Lund, the small hotel with the atmosphere. Agda Lund is located in Kivik, the heart of the beautiful Österlen. Find yourself in a soothing environment in one of our charming, cozy rooms with nature and culture on your doorstep. From Agda Lund it is within walking distance close to restaurants, central Kivik and the harbor.


Hotel Turistgården
Hotel Turistgården, located in central Simrishamn. Close to the harbor, restaurants and train station. Single, double and family rooms (no access for disabled guests) Secure, free parking. Garden with 300 different roses! Bikes for rent. Rent the entire hotel out of season! Committed to personal service.


Hotel Continental Ystad
In the old town centre of medieval Ystad you'll find Hotel Continental, opened in 1829. Now carefully refurbished with high speed internet, bath/shower, cable-TV, radio, telephone and hair dryer in all guest rooms. Car parking is available in the hotel yard. The hotel has an ambient evening restaurant and fully equipped conference rooms.

Sköllen Gårdshotell
Sköllengården is a beautifully located farm just above Brantevik at the edge of the Baltic Sea with the entire Österlen just below. Newly renovated rooms, television and fully tiled shower/WC in all rooms. They also have their own restaurant. 


Gnalöv Gård
Gnalöv Farm is located right where the roads from Järrestad, Gislöv and Bolshög meet. Right on Osterlen. A few kilometers from the sea just outside Simrishamn with fields and fields as your neighbor. Kilometersvid outlook in all directions. In sections of the house, we have created an informal setting around the open kitchen. Above the fireplace is a warm and relaxing place to enjoy a good book or an inspiring conversation.

Hotell Kockska Gården
Caring for guests in central Simrishamn since 1958, this tasteful design hotel mixes tradition with modern amenities such as flatscreen TV and free WiFi internet. Enjoy a free breakfast in the pretty garden of this early 17th-century half-timbered house. If you seek a peaceful natural environment or an activity-based holiday close to shopping, restaurants and cafés, Kockska Gården provides an ideal base.